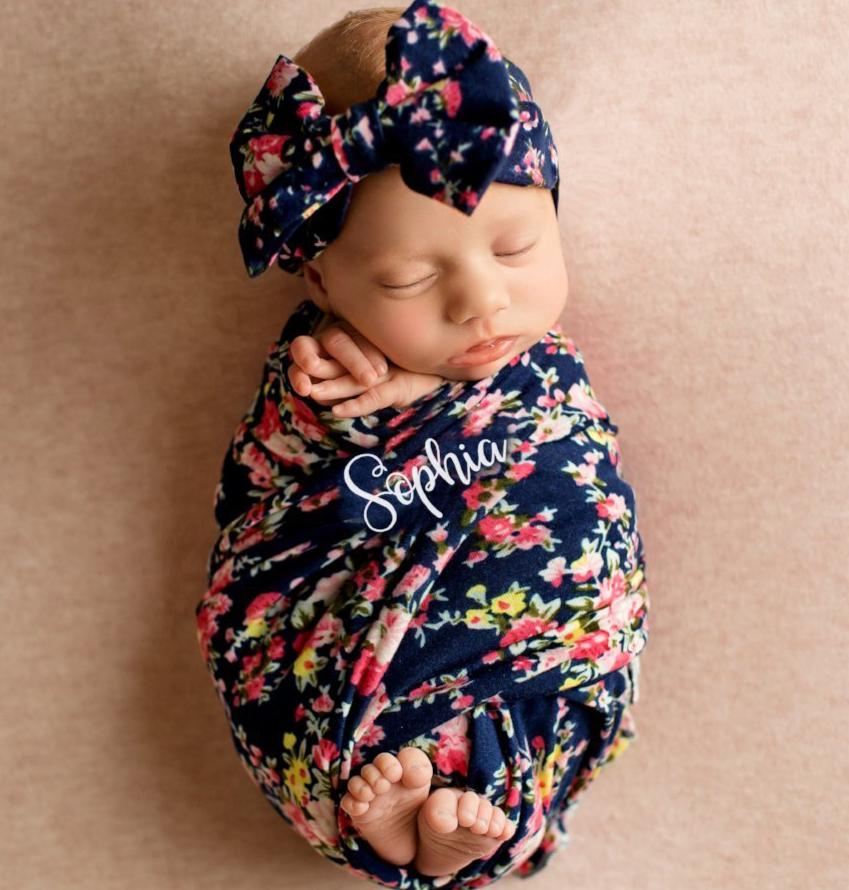 4-PACK SWADDLE & HEADBAND SETS (Navy Floral)
$39.96
$119.96
Stunning Floral Swaddles and Matching Headbands come in packs of 4 sets.
Sets are sold in PACKS OF 4. (This makes them $9.99 per set at wholesale pricing)
If you add "1" pack to your cart, you will receive 4 swaddle blankets & 4 matching headbands.
If you add "2" packs to your cart, you will receive 8 swaddle blankets & 8 matching headbands.
Swaddles do not come with any marketing or merchandising material.
These are non-personalized swaddles. (Personalization shown is just to show an example of what can be done with these swaddles) 
Our gorgeous Floral Swaddle and Headband set looks absolutely stunning in those special newborn photos. You cant find a print this beautiful in stores, and it is always the favorite shower gift!
Our swaddle measures 35" x 35" so they can grow with baby.  Perfect for newborn swaddling, as a car seat or stroller blanket, and as baby grows, it can be used as a security blanket, toddler blanket or preschool nap time blanket.